High Temperature Sintered Molybdenum Boat
High temperature sintered molybdenum boat is mainly used for vacuum furnace and the operation temperature is about 1700-2000 ℃. The high temperature sintered molybdenum boat doped with a certain amount of rare earth elements, so it can increase its high temperature strength and expand application fields. Molybdenum boat usually used in vacuum furnace and there are two types. One is molybdenum boat and the operation temperature is 1100℃, usually used as vessel for rare earth materials melting and tungsten oxide sintering. The other one is molybdenum alloy boat which produced by lanthanum molybdenum alloy and TZM alloy and it has higher operation temperature (1700-2000 ℃). Molybdenum boat manufacturing: to bend molybdenum plate having thickness of 3-6mm, then after welding and riveting can obtain molybdenum boat, commonly referred to as welding molybdenum boat and riveting molybdenum and boat.
Molybdenum boat applications: it is mainly used in coating technology, electronics, electrical engineering, such as vacuum thermal evaporation (stamping evaporation boat), capacitor sintered nuclear fuel sintering, thermocouple shell and so on. In fact, it is a high temperature container, usually used in vacuum furnace and glass furnace. Compared with molybdenum crucible, it has simple structure and low cost. Molybdenum boat commonly used in high-temperature heat treatment industry, such as vacuum furnaces, ammonia gas furnace, industrial furnace high temperature furnace as container.
Chinatungsten has supplied high temperature molybdenum boat, sintered molybdenum boats, folding molybdenum boats and riveted molybdenum boat, not only affordable, but and having high quality. Large quantities of molybdenum boat has more favorable wholesale price, if you have any questions, please feel free to contact us, we will be happy to serve you.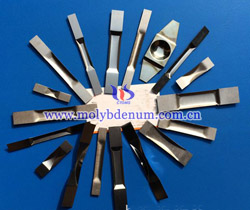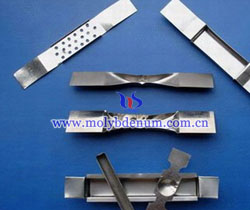 If you have got any interest in molybdenum metals, please feel free to contact us by email: sales@chinatungsten.com, sales@xiamentungsten.com or by telephone:86 592 512 9696/86 592 512 9595.
Related Links: Molybdenum News & Prices