Molybdenum Mandrels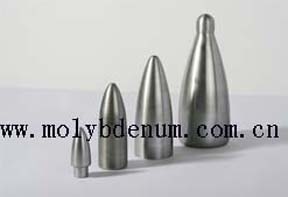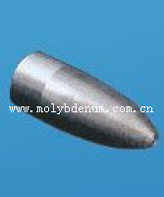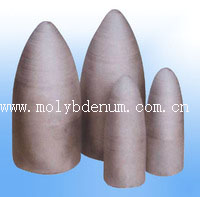 Description:
Additional composition of molybdenum mandrels: Ti: (0. 4~0. 55)% Zr: (0. 06~0. 12)% C: (0. 01~0. 04)%
Chemical composition: This product is made with molybdenum powder FMo-1 with the addition of trace element
Density is not less than 9. 3g/cm3.
Main applications of molybdenum mandrels: Used for piercing seamless steel tubes, such as stainless steel, borer steel and high-temperature alloy steel, etc.
Molybdenum mandrels
Various specifications and shapes of molybdenum special type parts can be produced according to the needs of users: Molybdenum boat, molybdenum crucibles, molybdenum funnels, molybdenum barrel, molybdenum tubes and various kinds of special liquid- flow hole panel, etc.

If you have got any interest in molybdenum metals, please feel free to contact us by email: sales@chinatungsten.com, sales@xiamentungsten.com or by telephone:86 592 512 9696/86 592 512 9595.
Related Links: Molybdenum News & Prices