Molybdenum Academic Article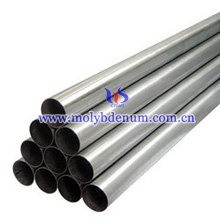 Molybdenum academic article includes some academic researches of molybdenum powder, molybdenum alloy and other molybdenum products.
Investigation on Molybdenum in Alloy by Spectroscopic
The investigation carries on contrast spectroscopic analysis on molybdenum in alloy. The intensity mark is developed based on analysis line researched in the paper.
Molybdenum Disilicide Oxidation Protective Coating for SiC
A dense MoSi2 coating with good oxidation resistance has been developed by using the process of self-sintering powder on the surface of SiC heating element.
Block of Molybdenum Oxide Instead of Ferro Molybdenum
The theory and tryout to produce low Mo alloy roller steel with squeezing block of molybdenum oxide instead of ferro molybdenum are introduced.
New Type High Silicon Cast Nickel molybdenum Alloy
The chemical composition of new type high silicon cast N-i Mo alloy was designed,the microstructure and corrosion behaviour of the cast alloy have been investigated using metallographic microscope,Xray diffraction spectrum,EMPA,TEM,SEM and STM.
Rare Earth Lanthanum Oxide Doped Molybdenum Alloys
The rare earth lanthanum oxide doped molybdenum alloys containing different volume fraction lanthanum oxide particles were prepared by powder metallurgical processing.
If you have got any question or inquiry of molybdenum, please feel free to contact us by email: sales@chinatungsten.com, sales@xiamentungsten.com or by telephone:86 592 512 9696/86 592 512 9595.