---
Molybdenum Electrode Used for Refractory Fiber Manufacturing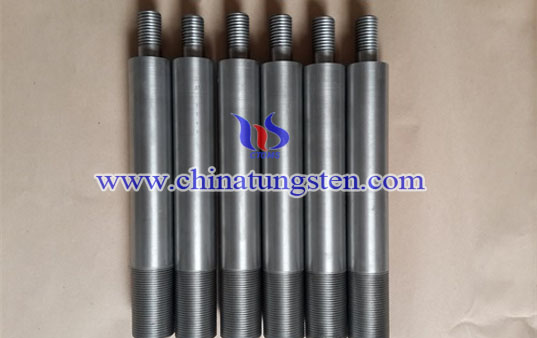 Introduction
Refectory fiber, also known as ceramic fiber, is a genus-dimensional shaped refractory insulation. Refractory fiber is soft, flexible and has a certain tensile strength, so it can be processed into a variety of paper, wire, rope, tape, blankets and carpets and other products. Besides, it also has good high temperature resistance and corrosion resistance, so often used as a fire-resistant insulation material, widely used in metallurgy, chemical industry, machinery, building materials, shipbuilding, aviation, aerospace and other industries. High performance molybdenum electrode has good high temperature resistance, corrosion resistance and thermal conductivity rate, so often used as a heating element used in resistance furnace and glass furnace.
Molybdenum electrode tends to be consumed in refractory fibers production. The reason is the flowing impurities and aluminum silicate of solid raw material will produce low stress to wear electrodes. And the Fe2O3, Na2O and K2O in molten aluminum silicate will react with molybdenum electrode at high temperatures, so that the electrodes are oxidized, that is corrosion and wear. Therefore, high quality molybdenum electrode is good for high-quality refractory fiber production and it is good for prolonging electrodes and furnace's life.
Classification
Refractory fiber can divide into an amorphous (glassy) and polycrystalline (crystalline) two categories. Amorphous refractory fibers include aluminum silicate, high-purity aluminum silicate, aluminum silicate containing chromium and high alumina refractory fiber. Polycrystalline refractory fibers include mullite fiber, alumina fiber and zirconia fibers.
Enquiry & Order