Molybdenum Electrode Catalogue
Molybdenum electrode catalogue according to a variety of furnace types and production process requirements can be divided into plate molybdenum electrode, rod molybdenum electrode, ball molybdenum electrode and customized molybdenum electrode.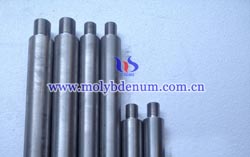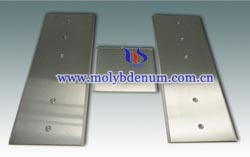 According to the installation of the electrode can be designed to continue type electrode or long-life type electrode. In the working process of the furnace, the continue type electrodes are consumed constantly. In order to ensure the normal working length, the electrodes should be pushed into the furnace intermittently. The long-life type electrode requires that the electrodes do not consume in the working process, so if the electrode breaks, the furnace also will break.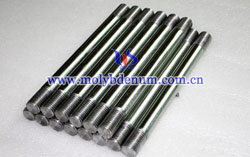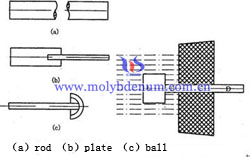 If you have got any interest in molybdenum metals, please feel free to contact us by email: sales@chinatungsten.com, sales@xiamentungsten.com or by telephone:86 592 512 9696/86 592 512 9595.
Related Links: Molybdenum News & Prices