Ammonium Molybdate Applications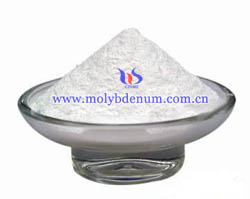 Ammonium molybdate has widely applications and it is widely used for the smelting molybdenum ferro and as raw material for molybdenum trioxide and metal molybdenum powder production. In addition, it is also an excellent chemical catalyst, often used in the oil industry. A small amount of ammonium molybdate can be used to produce agricultural fertilizer and a very small amount can be used in medicine as an integral part of many enzymes. Molybdenum deficiency can lead to tooth decay, kidney stones, Keshan disease, Kashin-Beck disease, esophageal cancer and other diseases, so in medical applications it is mainly used for intravenous nutrition of patients.
Ammonium molybdate can be used to determine the phosphate, arsenate, lead and alkaloids. Molybdenum blue method can determine the amount of phosphorus in soil and plants. Using molybdenum blue method can to determine phosphorus content of soil and plant. Besides, it can use for testing serum inorganic phosphorus and alkaline phosphatase vitality. In the industry, it can use for testing silicon and phosphorus content of iron and steel.
Ammonium molybdate is also as raw material for ceramic glazes, pigments and other molybdenum compounds production.
If you have got any question or inquiry of molybdenum, please feel free to contact us by email: sales@chinatungsten.com, sales@xiamentungsten.com or by telephone:86 592 512 9696/86 592 512 9595.